December 22 2010
* Ford-Ferguson tractor, produced from 1939 to 1947
* Ford Aerospace and Communications Corporation a prime contractor for NASA's Mission Control Centre
* Ford Aerospace designed and built the world's first active repeater communications satellite
THE Ford Motor Company has a long history of manufacturing great cars and trucks.
But a wide variety of products, from tractors to satellites, have been an important part of the company's manufacturing portfolio since the first production Model T rolled out down the assembly line in 1908.
While perfecting the Model T, one of the difficulties Henry Ford faced was procuring components of consistent quality. His solution was to control the entire manufacturing process from raw materials to final assembly.
The Rouge Industrial Complex in Michigan was an example of this process – vertical integration. Raw materials entered at one end of the complex and completed cars drove away at the other end.
At various times, Ford engaged in timbering in northern Michigan, coal mining in Kentucky and West Virginia, and iron ore mining in Minnesota, Michigan, Ontario and Brazil.
The Rouge, throughout its history, featured plants that manufactured a variety of components – not just car bodies and engines, but steel, lumber, plastics, paper and glass.
High-Tech Glass Making
Dismayed by the inconsistent quality of window glass from outside suppliers, Ford had his engineers start on glass making experiments at Highland Park in 1919. Ford was the first company to import the advanced continuous pour method of glass production from Europe.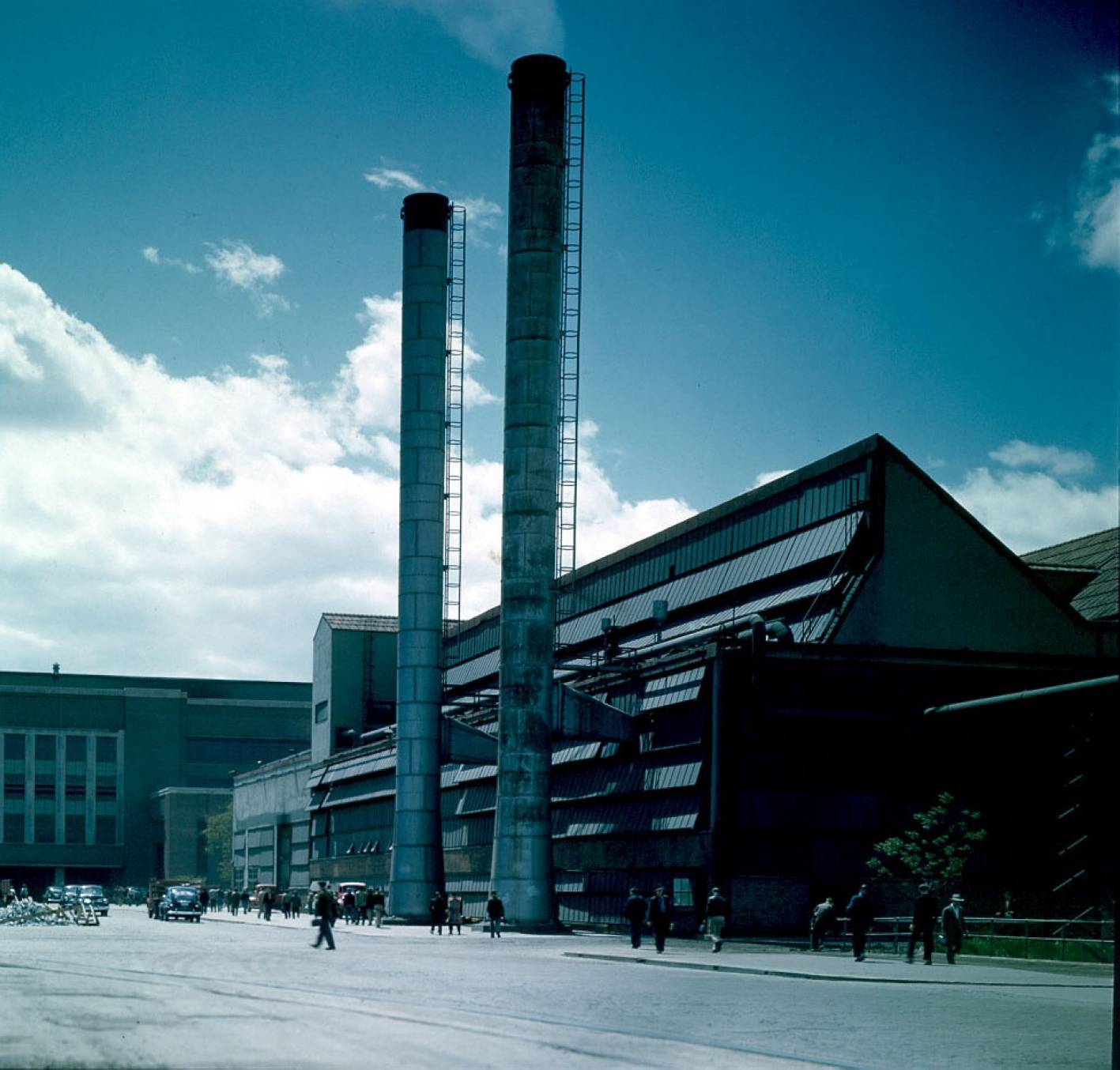 Glass production for both cars and buildings were later added to additional plants. In 1964, Ford was again on the forefront of glassmaking technology when they adopted the float-glass method of production.
The glass business was sold by Automotive Component Holdings in 2008.
Always a Farmer
Henry Ford may have left the farm, but he never lost respect for the farmer.
Ford wanted to provide them with a tractor that was as universal as the Model T. He experimented with tractor designs as early as 1906.
In 1918, however, the revolutionary Fordson appeared. Considerably lighter and more affordable than any tractor on the market, it was a hit.
In 1939, Ford made a handshake agreement with Harry Ferguson, who had designed an innovative three-point hydraulic hitch. Thus was born the Ford-Ferguson tractor, produced from 1939 to 1947.
Ford Takes Flight
Entrepreneur William B. Stout founded Stout Metal Airplane Company in 1922.
He quickly interested Henry and Edsel Ford in his plans, so much so, that in 1924, they created Ford Airport on the site that is now Dearborn Proving Grounds.
Ford inaugurated an air freight service, with a flight from Dearborn to Chicago, on April 23, 1925.
A quest to develop a more powerful airplane led to the creation of the Ford Tri-Motor. 200 Tri-Motors were built between 1925 and 1933.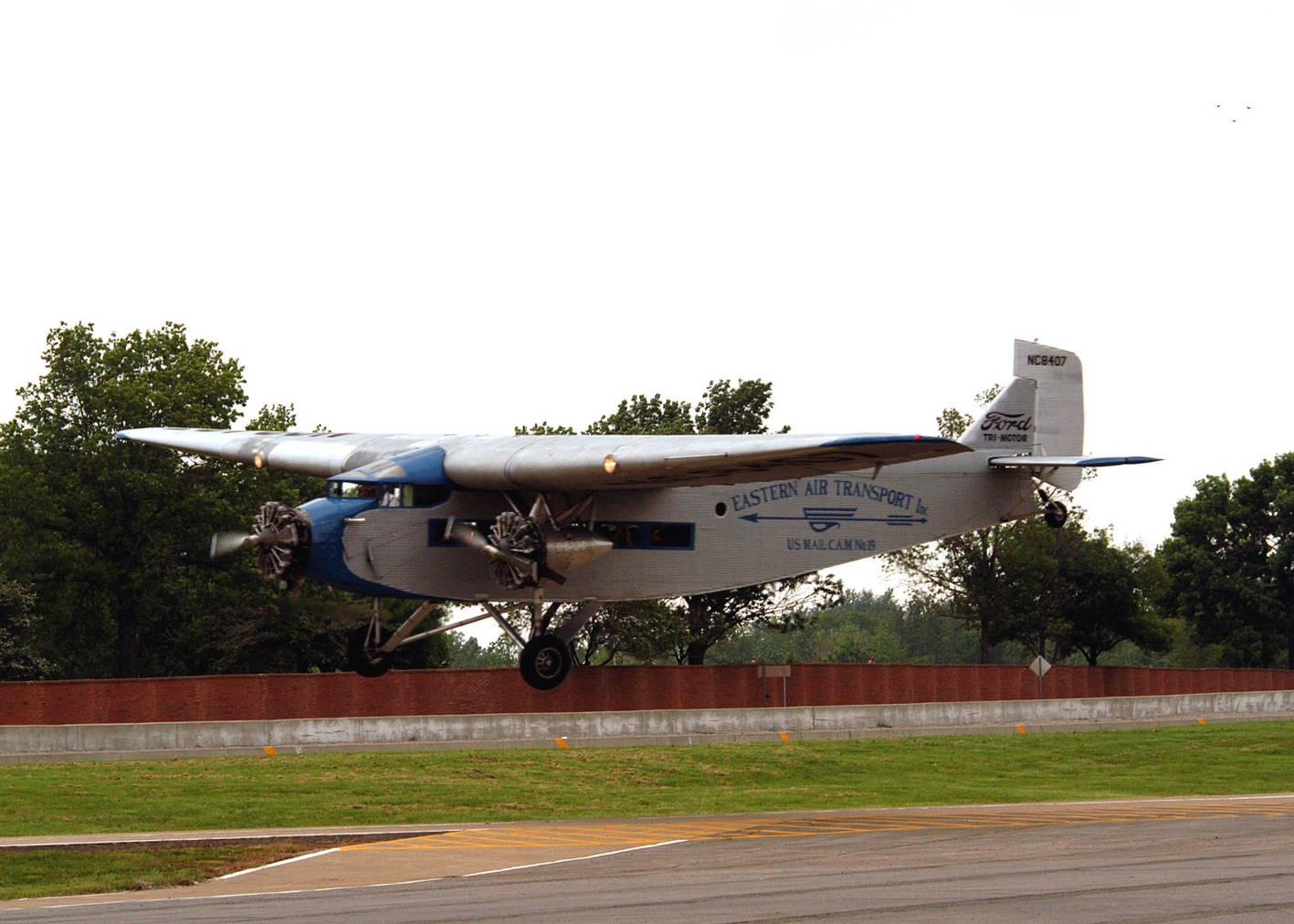 Ford even built the world's first airport hotel — the Dearborn Inn.
Consumer Appliances
Ford acquired Philco in 1961, which manufactured televisions, radios for cars and home, record players, washer/dryers, refrigerators, freezers and air conditioners for the home.
The consumer products division and Philco name were sold in 1974.
War Efforts
Ford has a long history of military and government service.
The first product of the Rouge Complex was not a car but a submarine-chasing Eagle boat, launched July 10, 1918.
Ford contributed other materials to World War I, including the Model T chassis for ambulances, tractors, aircraft engines – even steel helmets.
World War II saw all of American industry turn toward the war effort and Ford threw its resources into a wide variety of manufacturing activities. Perhaps the best-known Ford effort was the bomber plant at Willow Run.
Between December 1942 and June 1945, the plant turned out 8685 B-24 bombers. Peak employment at the plant was 42,000 workers, many of them women. Other plants manufactured a wide range of military trucks, amphibious vehicles, tanks, gliders, generators, anti-aircraft detectors, tents and much more.
Race to Space
Ford played a crucial part in the space race through its Aeronutronic Division, later named the Ford Aerospace and Communications Corporation.
Among its notable achievements was acting as the prime contractor for NASA's Mission Control Centre, which opened in Houston in 1964.
Ford Aerospace designed and built Courier 1B, the world's first active repeater communications satellite, launched in by the US Army in 1960.
Other communications and weather satellites followed, enough that Ford Aerospace could claim 60 satellites in orbit as of 1989.
Ford was also involved in the creation of tactical weapon systems, including Sidewinder and Chaparral missiles.
Ford Aerospace was sold to Loral Corporation in 1990.
The Charcoal King
Another example of Ford's love of efficiency and thriftiness can be seen in the genesis of what became Kingsford charcoal.
The Kingsford chemical plant opened in Michigan's upper peninsula in 1924, using scrap wood from Ford's nearby sawmill and parts plant to make charcoal briquettes.
When Ford closed the sawmill and parts plant in 1951, the chemical plant was sold to a group of local businesspeople and the brand carried on.
Rubber Plantations
One of Ford's less successful ventures was the Brazilian rubber plantations Fordlandia and Belterra. In 1928, Ford attempted to establish a consistent source of rubber in the western hemisphere.
A series of Ford managers re-created a Midwestern village in the jungles of Brazil. While the workers appreciated the high wages and heath care, the hours and food were deemed less popular.
Fordlandia, and later Belterra, suffered from difficult environmental conditions and poor rubbery yields. The company abandoned the project in 1945, after spending more than $US20 million.
Although Ford Motor Company may be best known for manufacturing cars and trucks, it has a rich history in other industrial endeavours, some of which are still around today.