This thread is to show you how to post pictures of items you have for sale.
There are 2 main ways to do it. For both of these methods you will need to have the photos on your computer, and they will need to be of a reasonable size (not too huge and not too small).
Method 1: Attaching the picture to your post
If you are posting in a thread, you can attach pictures to your post which other users can then download and see for themselves.
To do this:-
1)
Look to the bottom of the screen when typing in your post, where it says "additional options". In the middle of this area there will be a button saying 'Manage Attachments'. See the following pic: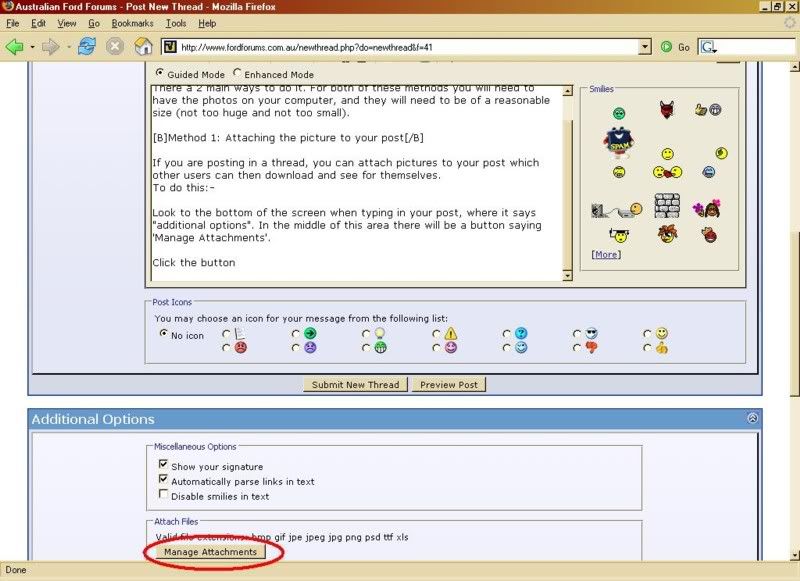 2)
Once you click the button, another window will open on your screen. See the following pic: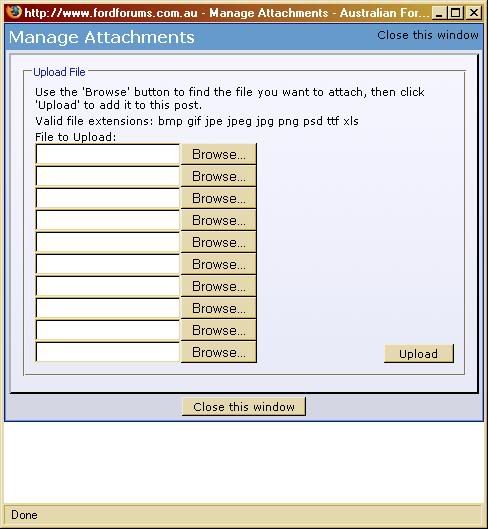 3
Click "Browse" (any of the buttons that says it), and use the explorer to find the picture file you want to upload.
Once you have found the file, click OK and the uploader will the process it for you. If the process has worked, your screen should now show you the filename listed like this: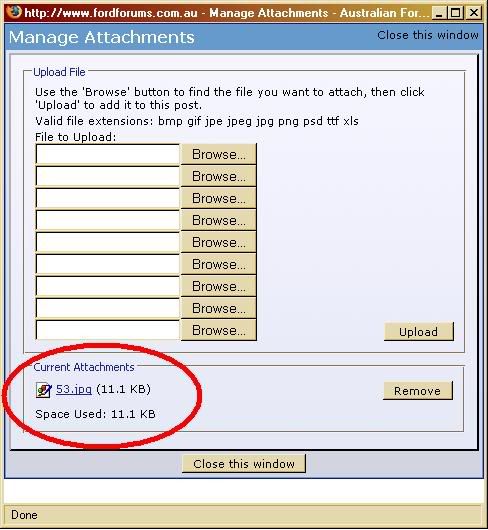 4)
Repeat this process for as many files as you want to attach. You can attach a maximum of 9 files to each post. To remove an attachment, click "remove" in the file uploader window.
5)
Once you have uploaded your attachments, click "Close This Window", and the uploader window will close. You will then be returned to the Posting window where you type your message.
6)
Once you've typed your message, click "Submit Reply" and you're done!
Method 2: Using Webspace to Host Your Pictures
The second way to put pictures into your posts is to use personal webspace to host your pictures. In short, you upload your pictures to another website, then link to the pictures so they show up on this one.
Some common (and free) webspace sites include:
www.photobucket.com
www.imageshack.com
www.myspace.com
For this tutorial, we will use photobucket.com.
1)
Sign up for webspace. Each website has its own way for you to do this and it is very easy to do. The vast majority of them are free of charge and will not ask for your personal details.
2)
Use the site's uploader tool to get your photos online. The uploader tool is similar to the fordforums one - it will ask you to find the file on your computer, then confirm you want to upload it. See the following pic: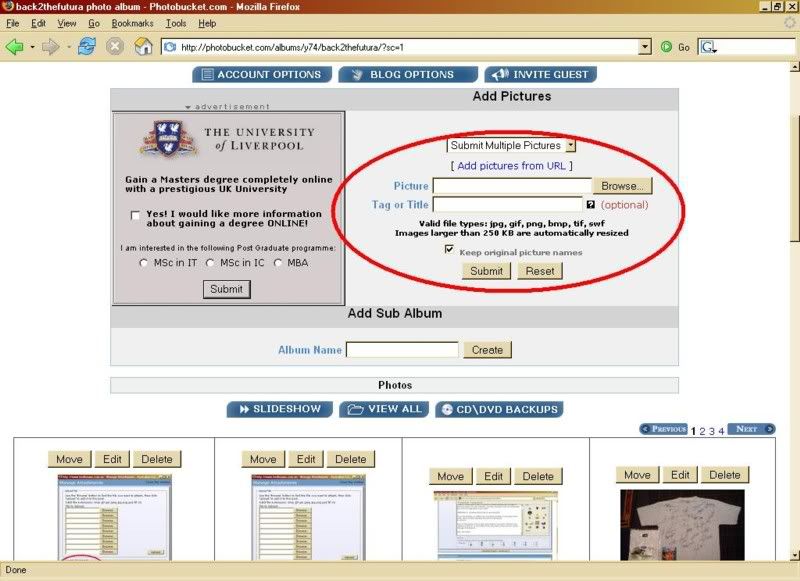 3)
The file will upload, and then you will see it like in this photo: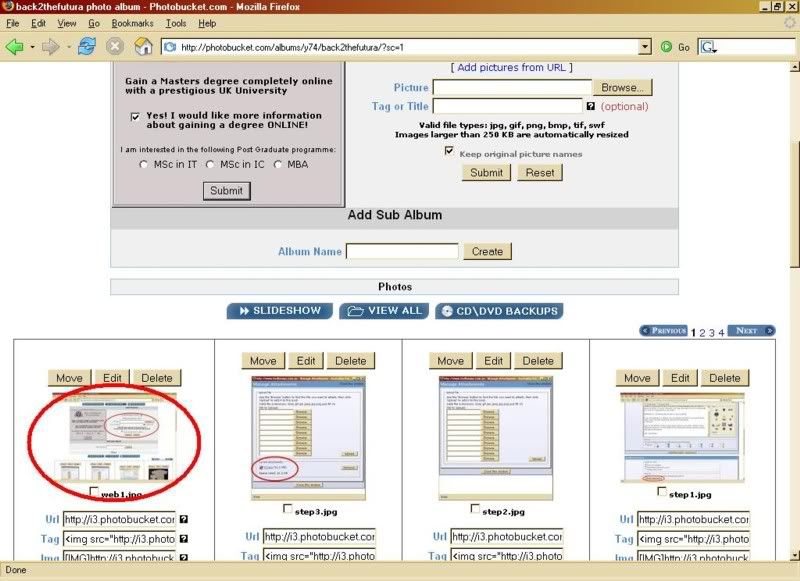 4)
Underneath the photo you will see a number of boxes with text in them. These are your hyperlinks, and they are what you use to link to fordforums so the pictures show up in your post.
5)
Copy the hyperlink that starts with [IMG]. Place it into your post on FordForums where you want the picture to appear, like in this photo: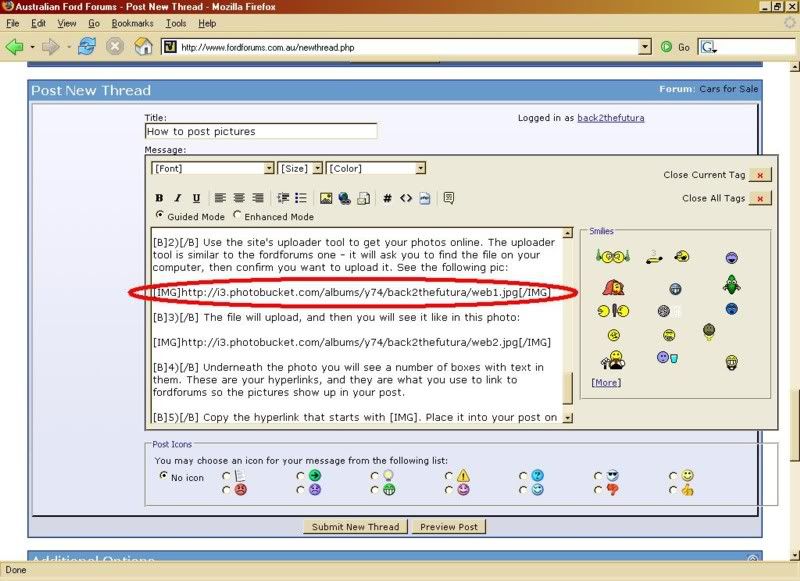 6)
Finish writing your post, then click "submit reply".
7)
You're done! The site will now show you your post. If you need to make changes, click 'edit' in the bottom right hand corner of your post and it will take you back to the window where you typed it, and allow you to make changes.
If you have trouble with any of this,
PM or email me
or email
admin@fordforums.com.au