HINTS ON PREPARING AND PRESENTING YOUR CAR FOR SALE
IF YOU DON'T AGREE WITH THESE HINTS THEN THAT'S OK. I DON'T NEED TO HEAR ABOUT HOW YOU HAVE SOLD A THOUSAND CARS WITH THEM LOOKING LIKE CRAP.
These are hints and not a process to help you sell your car. These hints are generic and not all hints may be applicable to your car. If you only take away one or two hints to use that will still help.
DURING OWNERSHIP
This is one thing that people don't tend to think about. Helping with resale can start from the moment you take ownership of the car. Generally looking after the car (such as garaging and keeping it clean) and doing the following does help;
• Keep all receipts – even for the little things like light bulbs
• Ensure that the car is serviced regularly and on time and that the service log is stamped accordingly
• Don't smoke in the car – even smokers can't stand the smell of stale cigarette smoke
PREPARING YOUR CAR FOR SALE
Prepare your car for sale. Even though it may still be the daily while you are trying to sell it, presentation is everything.
• At the absolute bare minimum wash, vacuum the floors and seats and clean the windows and mirrors. If you have the know-how and materials also do the following;
Polish and wax
Shine the tyres
Give the interior trims a good clean
Steam clean the seats (if they are cloth)
Clean and condition the seats (if they are leather)
If you use an interior cleaner that has a nice fragrance (not smell) then put the rag that you used to apply the cleaner under the driver's seat to freshen the 'smell' of the car
If you can't be bothered or don't know how to detail a car maybe consider spending about $300 (yep, not a misprint) for a professional to do it. A good detailer can transform your car from mediocre to stunning, however, no detailer can turn a sow's ear into a silk purse.
NOTE: If you don't have the know-how then have a look in the detailing area of the forum (
http://www.fordforums.com.au/forumdisplay.php?f=284
)
• Cloudy headlights. Headlights are the focal point of any car. A lot of modern headlights discolour and can really affect the look of the rest of the car. Google is your friend here – there are a number of ways to clean most of the discolouration off without replacing the headlights.
• If your seats are in good condition, then get rid of any seat covers. They may be the fully sic FPV / HSV ones from supercheap auto but they don't help sell the car. If they are that important that you give them to the next owner, then put them in the shed and offer them to the prospective owner as an extra.
• If you have carpet mats but they have seen better days, then get rid of them. Carpet mats (if you have them) will be the first thing that a prospective buyer will see when they open the car door. If your carpet is not the best either, then try and splurge out on a cheap set of carpet mats from your favourite auto store. Cheap generic ones will still be better than worn out old raggedy genuine ones.
• Remove offensive stickers. You may think that it is cool with a sticker that says, "CAUTION: CAR WILL GO SIDEWAYS WITHOUT WARNING" but the prospective buyer will see the sticker say, "CAR HAS BEEN FLOGGED: RUN FOR YOUR LIFE"
• Remove auxiliary brackets from the dash and windscreen. They may make your life easier by having your sat nav in front of you with a thousand cords running along the dash and console, but it looks untidy.
• Remove kid's car seats, yep even if they are custom made to match the rest of the interior. They look untidy and give the impression that kids have been in the car and used and abused it. If for no other reason, pull them out so that when you go for a test drive you have somewhere to sit.
• If there is something broken on the car and you have the part in the shed but just haven't got around to fitting yet, well then, don't be a lazy thing (wanted to use another word but the swear filter wouldn't allow me) and fit the part. People don't want to buy a car then spend the next few weekends fixing it unless they really have to.
• Check the fluids; water, oil, power steering fluid, transmission fluid (if applicable), battery water (if applicable), brake fluid and washer bottle. Of course, fill them up if they need it.
• Ensure that all lights (exterior and interior) work. For the sake of a few dollars…
• Ensure correct tyre pressures – including the spare.
• Once you have done all of the above try and get a RWC for it. Having a RWC will help sell the car. It will allow the prospective buyer to take immediate delivery of the car if they so wish. If you don't want to get a RWC as they only are valid for 30 days, then at least have a mechanic have a look over it in preparation for a RWC. At least then the sale won't be held up while you have repairs completed and risk losing the sale altogether because the buyer has gone cold.
PHOTOGRAPHS
There are many, many opinions on how to photograph a car. Presentation of the car is a large part of photographing it for sales purposes. No matter how good a photographer you are if the car is filthy dirty with McDonalds wrappers on the passenger floor the photos are not going to look very good. Keep your photos simple and don't get all artsy about them – people don't want to see how good your car looks in sepia.
Also have a think about what is in the background. If you are taking the photographs out the front of your place and there is a car body in the front yard and the lawn hasn't been mowed for six months maybe think about photographing your car down at a local picturesque park or similar.
While there are many males out there that appreciate a good bikini model slouched over their car, don't use these photographs when selling it. You are effectively alienating 50% of your buying audience. Yes, women by V8 cars too, and if they aren't the buyer they will generally have a say in the buying decision anyway.
Try and use the best quality camera that you have access to. I am not saying that you go out and buy a $500 camera but don't use your iPhone 3 if your best mate has a Canon DLSR sitting around doing nothing.
If you don't know how to take a good photo, then ask a friend or relative who does to take the photos. If you don't have anyone who knows how to take a good photo, then get on google and research – there are a thousand websites that can help.
Here are some examples of photos and the angles used that help sell your car;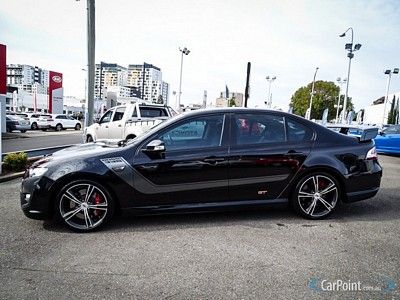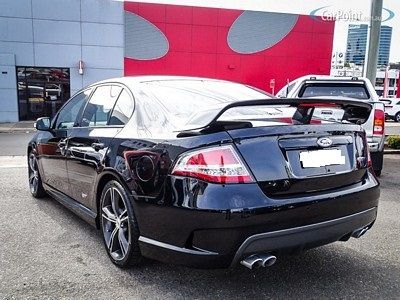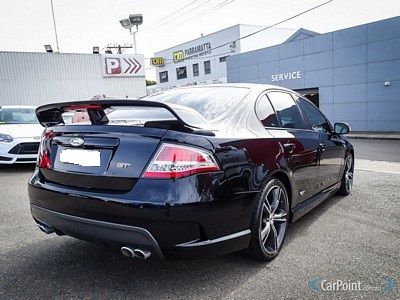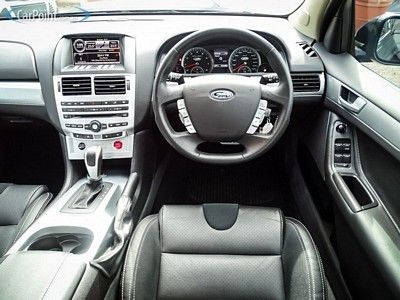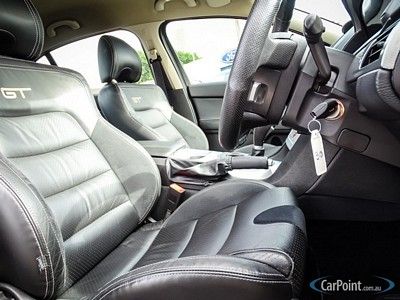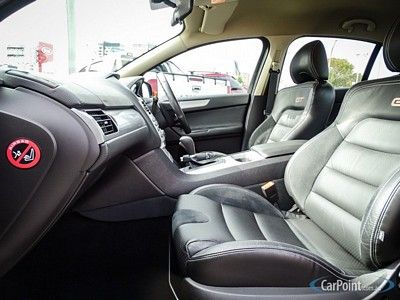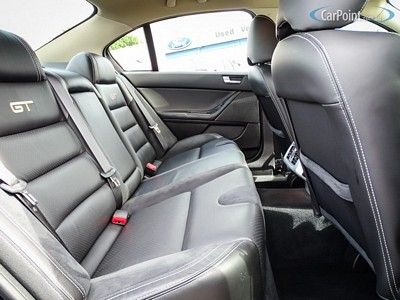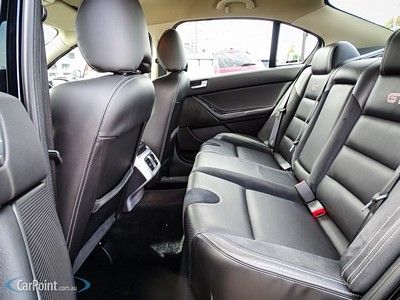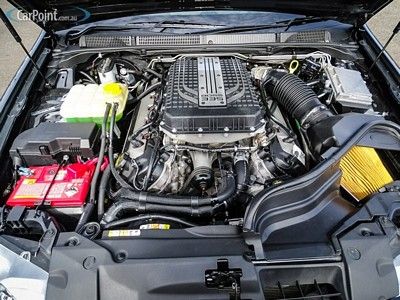 WRITING THE DESCRIPTION AND NARRATIVE FOR THE ADVERTISEMENT
The description is where you list all of the specifications and the narrative is where you tell a story about the car.
Car sales have a feature that auto-generates a narrative for you – try and avoid using it. Write a clear and concise narrative of the car avoiding clichés like, "Genuine reason for sale." What is a 'genuine reason' for the sale – you bought a new car because the old one is clapped out? Know your car to avoid writing an incorrect description of the car – an incorrect description and/or narrative of the car will immediately put potential buyers off, particularly if advertising on a car forum.
Your heading should state what the car actually is, for example, "Ford FG Falcon XR6 Sedan MKII" You can add the year model if you want to so that it reads like, "2011 Ford FG Falcon XR6 Sedan" or "12/2011 Ford FG Falcon XR6 Sedan MKII"
In your description include:
Make and Model of car (also what series – series I, II or III etc)
Model designation (XT, XR6, G6E etc)
Part of a limited edition (SR, XR50 etc)
Whether it is a sedan / wagon / ute etc
Year model (including month if possible – particularly if it was an end of year build)
Engine size
Transmission (auto / manual) and how many speeds if it came out with multiple transmissions
Colour (you can list the actual colour name if you know it)
Odometer reading (put it in the advert – there is no point in hiding it even if it has done 500,000k's)
Registration expiry
In your narrative include things like;
Any factory optional extras
Accessories
Service history (only if it is regular and on time)
Any repairs that have been carried out - particularly repairs for problems that you know are common for the car you are trying to sell
Mention the tyres and/or brakes if they are close to new
If it has a current RWC (or one will be completed)
Anything that makes the car unique and/or makes your car stand out from the rest
STAGING YOUR CAR
If you are going to show your car to people at home, then the following is just as important as presenting your car for sale. Have a think about the first one;
• YOU! You do not have to put on a three-piece suit but it wouldn't hurt to at least have on some clean and tidy clothes. Have a shower and don't look like you just got out of bed when the prospective buyer turns up.
• If you have a driveway reverse it into the driveway. This will help with two things. It will help so that the buyer can walk around the car without having to worry about traffic zooming by. The reason you reverse it in the driveway is so that if the buyer wants to go for a drive his first experience of driving it is not trying to reverse it out of an unfamiliar driveway and possibly out onto a busy street.
• If it is raining, park it under your carport if you have one. Try and avoid leaving it in a garage. Most garages are dark, smelly and cramped – not ideal conditions to stage your car for sale.
• Try and present your house in a tidy manner. Mow the lawns and tidy up the rubbish – it doesn't have to be immaculate. Many people whether you like or not judge you on how your house looks. If you can't be bothered tidying it up a little or the next door neighbour has ripped a massive skid in the street and left a gnarly figure 11 maybe consider showing the car somewhere else.
• Ensure that your other car(s) are clean and tidy. If the prospective buyer turns up and sees your other cars are dirty and untidy they will more than likely think (no matter how clean and shiny the car for sale is) that is how you looked after (or not look after) the car for sale.
TEST DRIVE
ALWAYS go with the car (notice I didn't say with the person) whenever going for a test drive. Do not get out of the car without the driver handing you the keys BEFORE you get out of the car.
Most of these hints do not cost any money and others that cost very little. You could start spending money by having dents and scratches repaired, however, you generally will not recoup the money spent on these repairs in the sale price.
If you really feel that you need to repair those scratches keep in mind that some prospective buyers get spooked by fresh paint. Even though you only had a 1cm scratch repaired, some buyers will see the fresh paint and think that the car has been in a huge accident and this is the 'real reason' that you are selling the car.
An option for a small amount of stone chips and very small scratches is to have the car 'brush touched'. If you are not confident in doing this, then have a qualified painter do this for you – they will also match the paint.
If you really feel that you need to repair those shopping trolley dents, then maybe have a look at the option of paintless dent removal (PDR). PDR is relatively cheaper compared to having it done by a panel shop and you won't have that issue of buyers seeing fresh paint.