Streetfighter have finished development and are ready to release our Stage III Power Packages.
In the continual search for reliable power, we were looking to add and complement our most popular Stage II Power Packages.
The obvious and most affordable choice for extra power was certainly going to be upgrading the intake side of things.
With increasing customer enquiries regarding manifold upgrades, we immediately starting testing and developing a package that met all our criteria's.
Our technicians developed and settled on a package that includes a rebranded Victor Junior 2 Long Runner Manifold, 90 mm Throttle Body and utilised our existing Stage I and II Streetfighter Performance Air box.
With newly developed tuning to suit the Stage III Power Package, we can now deliver the following specifications;
427 kW @ 7100 rpm (Flywheel)
319 Kw @ 7100 rpm (Rear wheel)
640 Nm @ 5000 rpm (Flywheel)
This is an increased 31 fwkw / 20nm over our stage 2 package.
Our concern was, by removing the standard variable runner manifold, we would lose some low end torque in an endeavour for extra mid to high end power.
Initially testing indicated we did loose lower end torque.
However with re-developed tuning, mainly concentrating on revised valve timing we were able to maintain and deliver slightly increased low end torque with the substantially higher mid to high end power/torque we expected.
Further tuning development was required on the larger throttle body torque delivery to ensure perfect drivability along with the increased response.
We are more than excited to now release the Streetfighter Stage III Power Package.
It will deliver the exhilarating sound as our Streetfighter exhausts are known for, however with the extra note of the new intake roar as you put your foot down.
Power comes on stronger and for much longer with peak power continuing over 7500 rpm.
As you can see by the power graphs below, this package continually climbs in power over 7500 rpm , where the comparison standard manifold up drops off at approx 7200.
The complete vehicle has definitely become even more enjoyable, with the increase in power, while maintaining the same smooth factory style delivery.
Ask to add our Streetfighter Ghost Cam and Auto trans tune to this package, and I can guarantee a package that will more than deliver.
Available at Streetfighter Specialist Workshops Australia and New Zealand.
www.streetfighter.net.au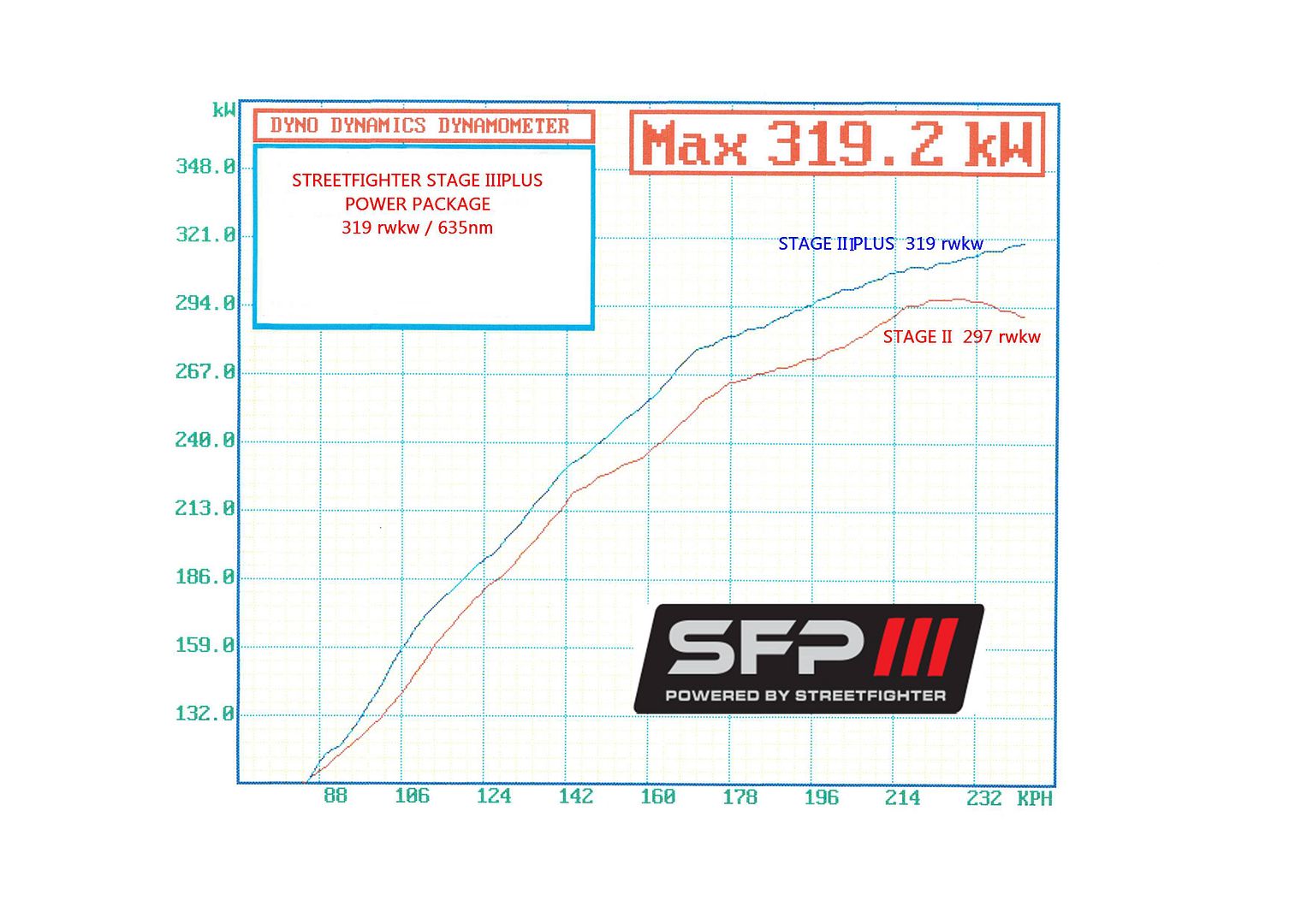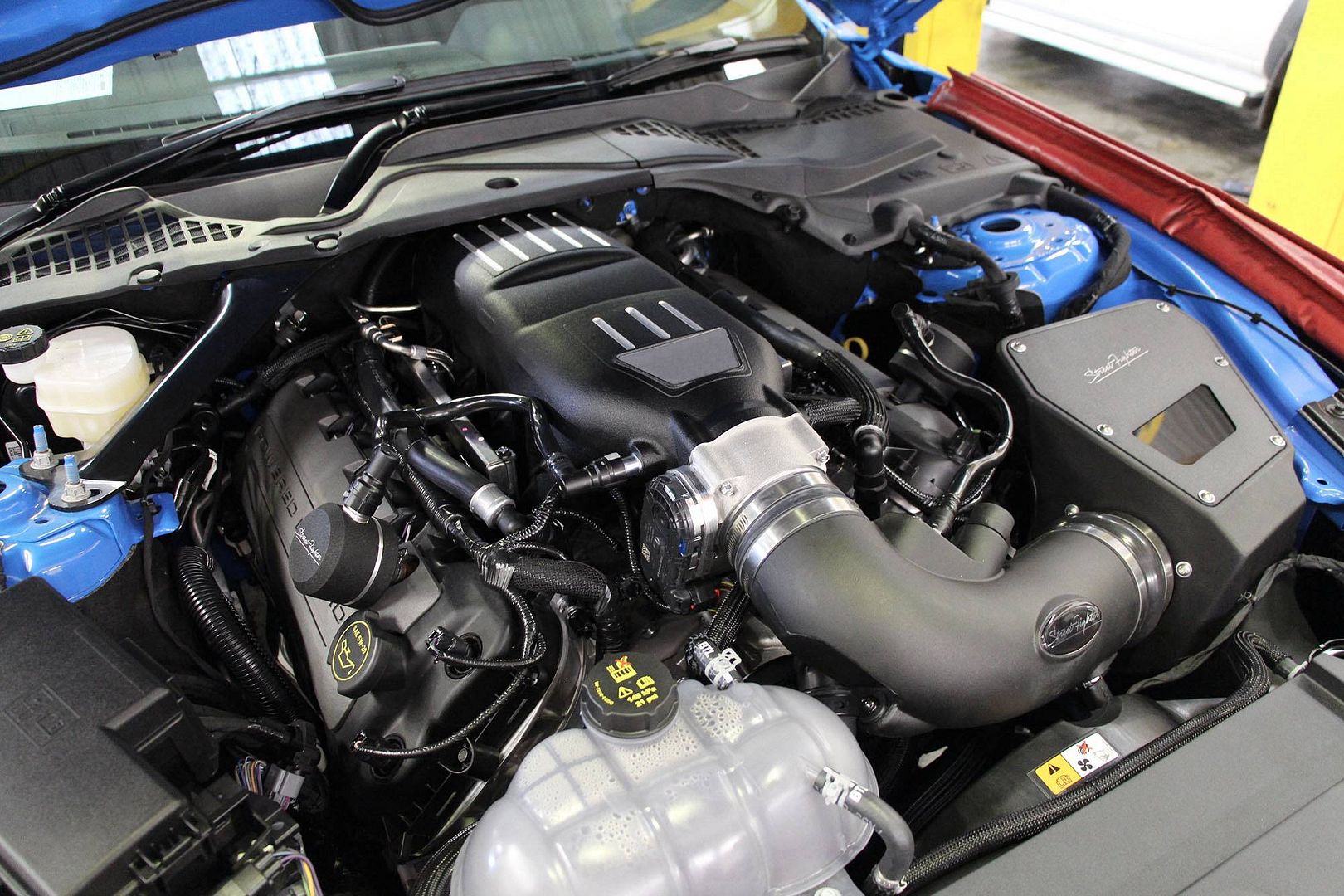 __________________
Streetfighter Specialist Workshops exclusive 3 Year Driveline Warranty
New Zealand
CTB Performance
N.T.
Atic Performance
A.C.T.
Roadway Mufflers
New South Wales
City Performance Centre, Rapid Automotive, Tunehouse, Streamline Auto
Queensland
Dyno-Link, Insane Performance, Hunter Automotive
Elite Automotive, AHT Performance
Victoria
, Pitlane , BPR

Western Australia
Pro-Auto
South Australia
KPM Motorsport
Tasmania
Gowans Performance and Tuning