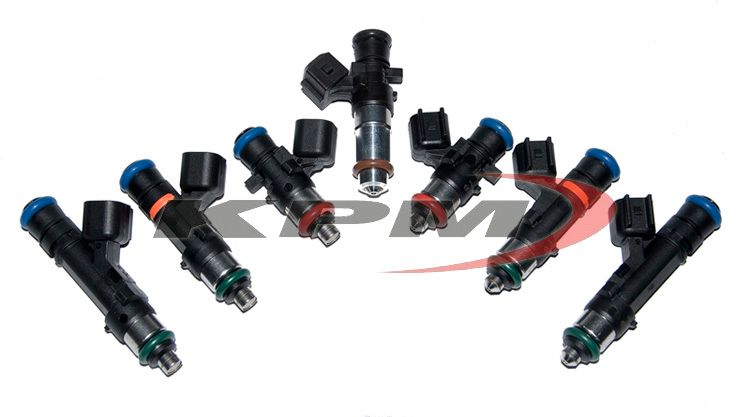 KPM offers a full range of premium matched set fuel injectors for your Ford Mustang GT.
With our own in-house engineer, manufacture and test facilities. KPM are possibly Australia's only High Performance Injector and Fuel system specialist company.
Every KPM injector is sourced directly from Bosch and enhanced to a level of performance that ensures unparallel fuel delivery.
This is due to our meticulous in house manufacturing, testing and data generation procedure.
Every KPM injector sold has been put through a battery of tests including matching every set to within +/- 1% of each other
Because KPM enhance our own injectors and sell directly to the workshop, tuners and retail public, we cut out all the middle men. This allows for the highest quality product at the best pricing.
Best of all we have technicians on the end of the phone or email line should you have any questions or concerns.
We also back our injectors with a Lifetime guarantee.
This is why many of the supercharged and high powered or race Mustangs Australia an New Zealand wide are running KPM Injectors.
Australia's best value High Performance injector range

Mustang Specific Data sheet supplied with every KPM injector set

Exact tuning data supplied for all Australian models and tuning software

Every set of injectors matched to within +/- 1%

100% Petrol and Ethanol compatible

Overnight delivery Australia wide

Technical support line

Lifetime Guarantee
KPM550cc / KPM1000cc / KPM1500cc / KPM1700cc
Available in all 3 Bosch EV14 lengths
From $99 ea Inc GST
Order Direct
Electrical Adaptors available if required
Suits: All Mustang, Ford, Holden, Subaru WRX, Toyota 86, Nissan and Mitsubishi Models plus more.
For more information log on Mustang injectors and fuel system solutions log on to KPM Fuel Systems
KPM Fuel Systems
__________________
Streetfighter Specialist Workshops exclusive 3 Year Driveline Warranty
New Zealand
CTB Performance
N.T.
Atic Performance
A.C.T.
Roadway Mufflers
New South Wales
City Performance Centre, Rapid Automotive, Tunehouse, Streamline Auto
Queensland
Dyno-Link, Insane Performance, Hunter Automotive
Elite Automotive, AHT Performance
Victoria
, Pitlane , BPR

Western Australia
Pro-Auto
South Australia
KPM Motorsport
Tasmania
Gowans Performance and Tuning