Other Sales Form

State
: SA

Type
: Other

Condition
: Used

Item
: Street Machine Magazines

Price
: $10 - $50
************************************************** *****************

Other relevant information.
I have a heap of Street Machine Magazines up for sale. I have these for sale elsewhere also.
$10 each except for Oct-Nov '85 which are $50 each (have two of them) or $1000 for the lot . 107 mags in total.
Open to offers on the full collection or individual mags. All mags have been read and not in brand new state but very good for their ages. Can supply photos of individual mags if required but please PM your email address or phone number so I can forward what is required.
Mag numbers I currently have are below
Very best of Street Machine vol 1
Apr-May '84
Dec84-Jan '85
Ap-May '85
Oct-Nov '85 ($50 each have 2)
Jan-Feb '86
Mar '86
Apr-May '86
Jun '86
Sep '86
Oct-Nov '86
Dec '86
Jan-Feb '87
Mar '87
Ape-May '87
Jun-Aug '87
Oct-Nov '87
Apr-May '89
Jul-Aug '89
Jan-Feb '90
Apr-May '90
Jun '90
Sep '90
Dec '97
Aug 2000
Jan 2001
Jun 2001
Jun2002
Sep 2002
Apr to Jun (3 mags) and Aug to Dec 2003 (5 mags)
Jan to Dec 2004 (12 mags)
Jan 2005
Feb 2005
Mar 2005
Ma 2005
Jun 2005
Jul 2005
Aug 2005
Sep 2005
Oct 2005
Nov 2005
Dec 2005
Jan to Oct (10 mags) and Dec 2006
Jan to Nov 2007 (11 mags)
Sep 2008
Oct 2009
Sep to Nov 2010 (3 mags)
Jan and Mar to Oct 2011 (8 mags) and Dec 2011 (April mag damaged cover)
Jan to Mar (3 mags) Jun to Oct (5 mags)and Dec 2012
Jan 2013
1981-2011 Celebrating 30 Years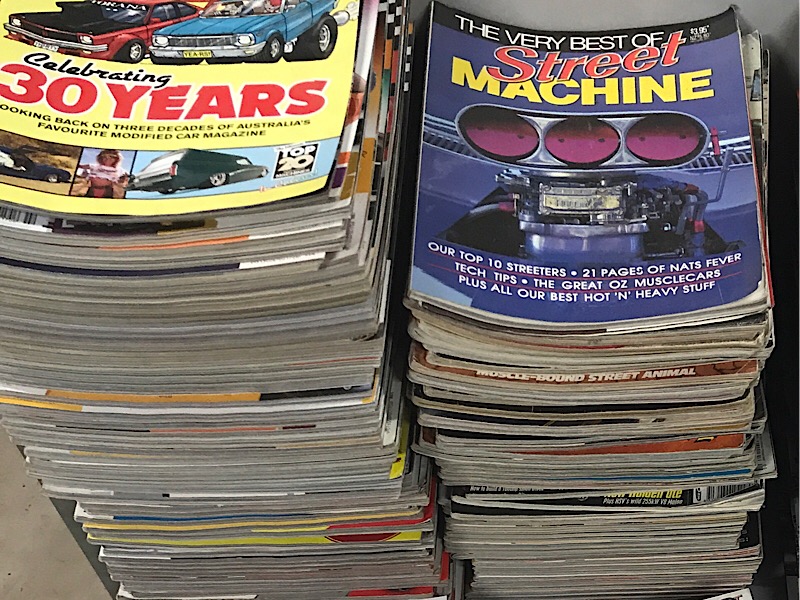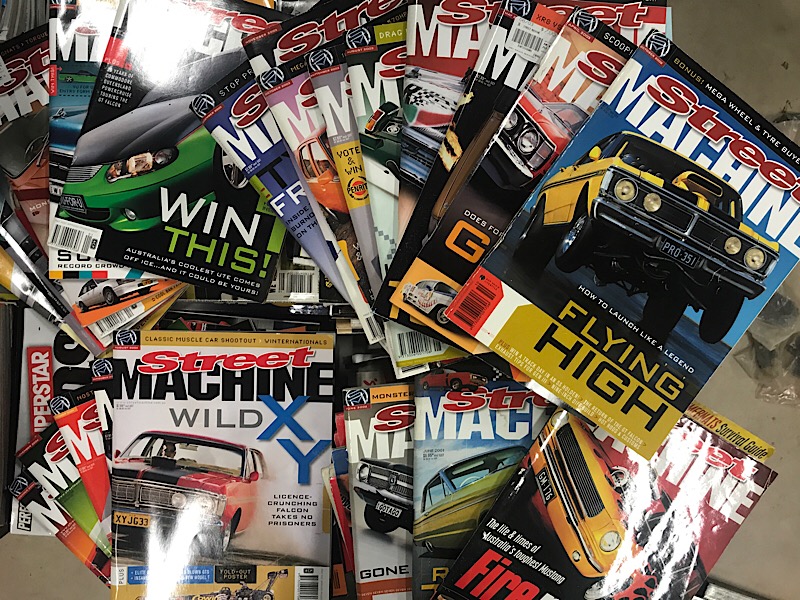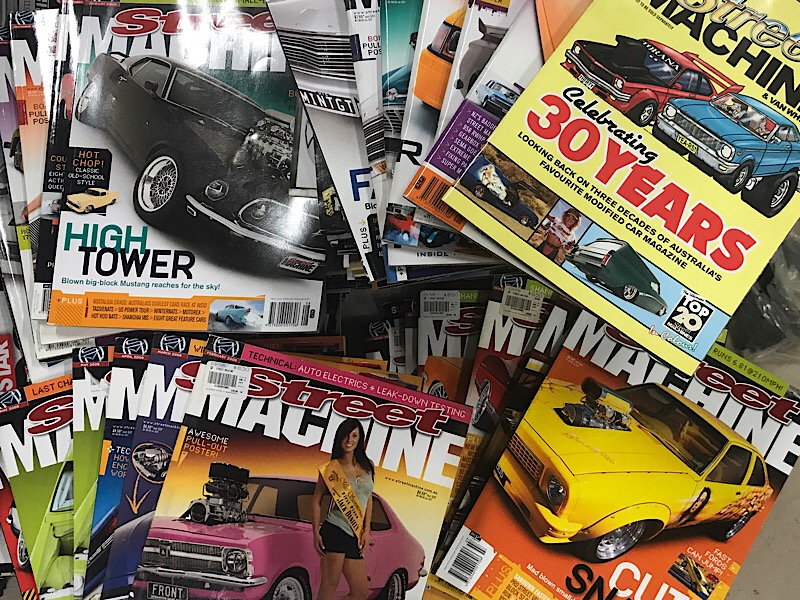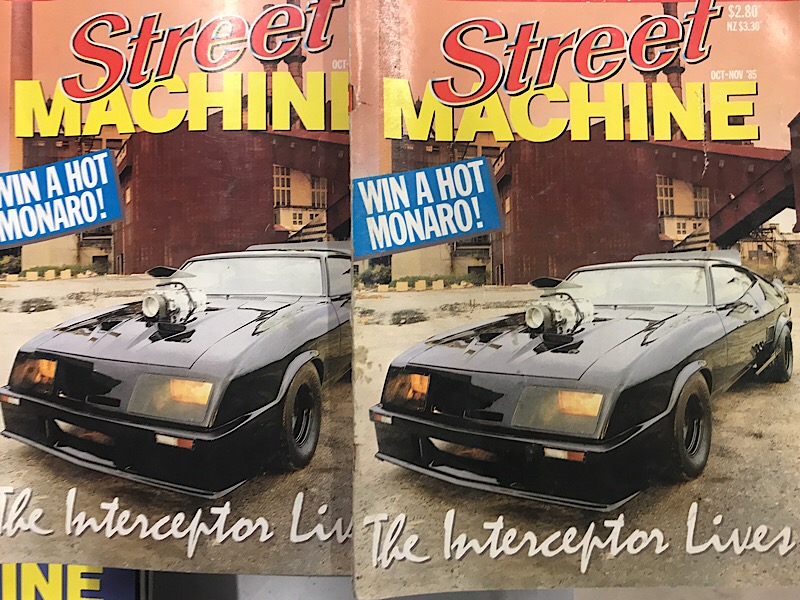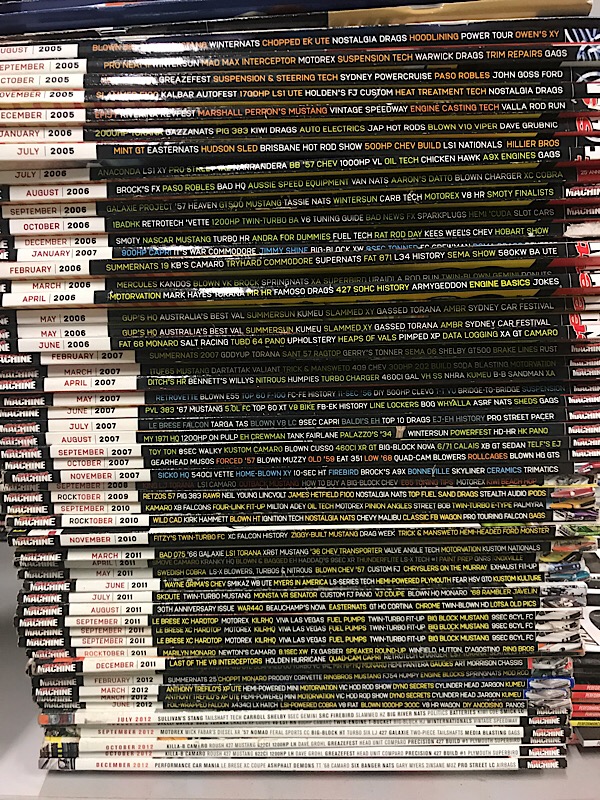 ************************************************** *****************