December 7 2010
* 1.6-litre diesel power
* Sedan models join the hatch range
* New PowerShift® six-speed dual clutch automatic transmission
* New safety equipment
* Innovative new technology features
Ford's popular Fiesta is undergoing a variety of enhancements, giving it even more to boast about – including an expanded diesel power option, the introduction of sedan models and an all-new six-speed dual-clutch automatic transmission.
The funky Fiesta hatch took the Australian light car segment by storm when it debuted last January. Its popularity is set to grow further when the first models from the enhanced WT range are released later this year, offering small-car buyers even greater value, choice and style.
Expanded diesel range
Chief amongst Fiesta's changes is the expansion of diesel power beyond the popular ECOnetic model. This highly efficient 1.6-litre 66kW diesel engine is a bonus for Australian WT Fiesta buyers; it's torque-rich – 200Nm – and impressively fuel-efficient, consuming only 4.4-litres per 100km (combined cycle, ADR81/02).
Fiesta customers will be able to option this efficient diesel power unit in the LX sedan, LX hatch or Zetec hatch (Zetec hatch will be available in Australia first quarter 2011). Partnering the diesel engine is a five-speed manual transmission.
A 1.6-litre petrol engine with manual transmission is standard across the updated Fiesta range (excluding ECOnetic, diesel; and CL sedan, auto). Its 88kW and 151Nm of torque adds even more driving fun. Like its new diesel sibling fuel consumption is also low, using 6.1-litres per 100km (combined cycle, ADR81/02).
Meanwhile, the impressive five-door Fiesta ECOnetic will continue as Australia's most fuel-efficient vehicle (3.7-litres per 100km, combined cycle ADR81/02).
Fiesta first: the new sedan
For the first time Australian Fiesta buyers will have the choice of a sedan model.
The WT Fiesta sedan captures the "energy in motion" design DNA of the model range while delivering flexibility for small-car buyers. The new sedan boasts an impressive 430 litres of cargo space, combining all of Fiesta's great features with exceptional carrying capacity.
The sedan body style will be available in both CL and LX specification levels.
New PowerShift
®
six-speed automatic transmission
An all-new six-speed automatic transmission also debuts in the updated Fiesta range. This technologically advanced transmission uses dual-clutch technology, a drive-train feature normally found in much larger, more expensive vehicles. Its sophisticated design delivers the best of both worlds – the fuel economy and responsiveness of a manual and the convenience of an automatic.
The new PowerShift® six-speed dual-clutch automatic transmission will be available with the standard-fitment 1.6-litre petrol engine.
New features
Fiesta's trademark value will now be even greater thanks to a number of equipment enhancements.
All WT Fiesta models will come fitted with Ford's Dynamic Stability Control (DSC) as standard, a feature previously available on CL and LX models as part of the Safety Pack. In fact, all WT Fiesta models will pack an impressive safety arsenal, which includes up to seven air-bags, Anti-lock Braking System (ABS) with Electronic Brakeforce Distribution (EBD), Emergency Brake Assist (EBA) and traction control.
Side curtain air-bags are a new addition to the WT Fiesta's suite of safety features, adding to the driver and front passenger air-bags, side thorax airbags and driver's knee air-bag that were already available on the WS Fiesta range. All seven air-bags are standard equipment on LX and Zetec models, while the curtain, thorax and knee air-bags are offered on CL models as part of the optional Safety Pack.
On the entertainment front, the funky WT Fiesta CL will now come fitted with Bluetooth®* partnered with Voice Control technology. All models feature MP3 and AUX input connections for personal entertainment devices.
A new sports suspension system will underpin the sporty WT Fiesta Zetec hatch (available in Australia Q1 2011). This combines specially tuned front struts, bushes and damper stabiliser bars to enhance driving performance. Holding Zetec drivers firmly in place will be new sports front seats.
A number of subtle exterior design changes further enhance Fiesta's distinctive 'kinetic' appearance, including new wheel designs across the range, new front bumper design on CL and LX models, and a new sports front bumper with honeycomb grille and chrome finish inserts on Zetec.
The WT Fiesta also gains an exciting new colour and upholstery palette, comprising nine paint colours and three interior trim choices.
At a glance: WT Ford Fiesta new equipment
In addition to the introduction of a sedan variant for CL and LX models, the following new equipment and features have been added to the WT Fiesta line-up:
Fiesta CL
* 88kW 1.6-litre Ti-VCT engine standard with manual and automatic transmissions
* PowerShift® six-speed dual-clutch automatic transmission (optional on CL hatch, standard on CL sedan)
* Dynamic Stability Control (DSC) with EBA and TC
* Driver's Beltminder™ system
* Passenger Beltminder™ system (included with optional Safety Pack)
* New front bumper
* New wheel design
* Bluetooth® with Voice Control
* Single CD audio system with six-speaker & MP3 capability
* Stowage compartment under front passenger seat
* Temporary Mobility Kit (TMK)
Fiesta LX
As for Fiesta CL with the following additions:
* 1.6-litre DV6 diesel engine with five-speed manual transmission (optional)
* Side curtain air-bags, side thorax air-bags and driver's knee air-bag
* Standard passenger Beltminder™ system
* New alloy wheel design
Fiesta Zetec
As for Fiesta LX with the following additions:
* All-new sports suspension
* New sports seats
* New Zetec alloy wheel design
* New sports front bumper with honeycomb grille and chrome finish inserts
At a glance: Ford WT Fiesta model range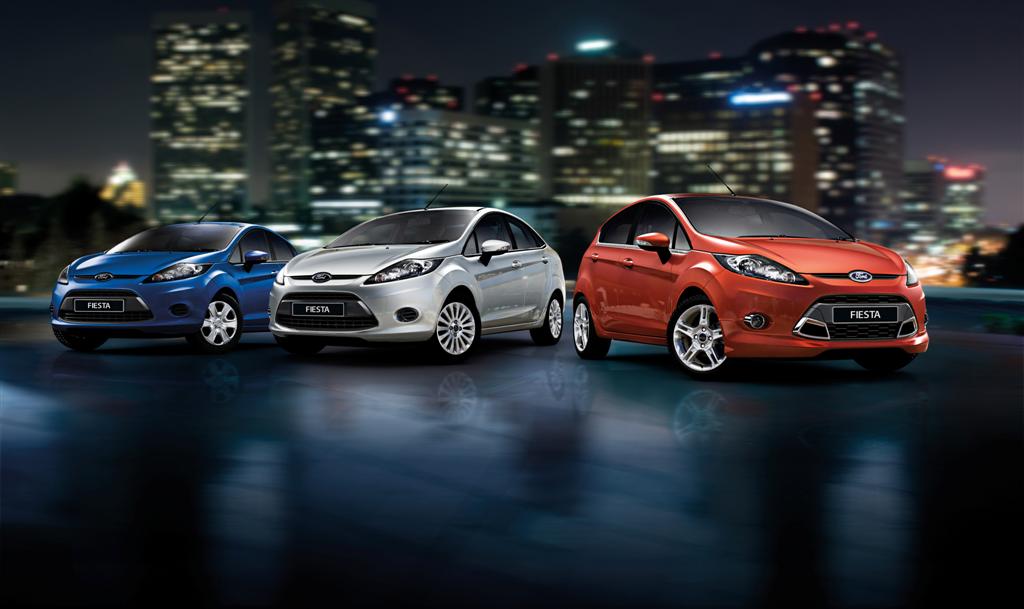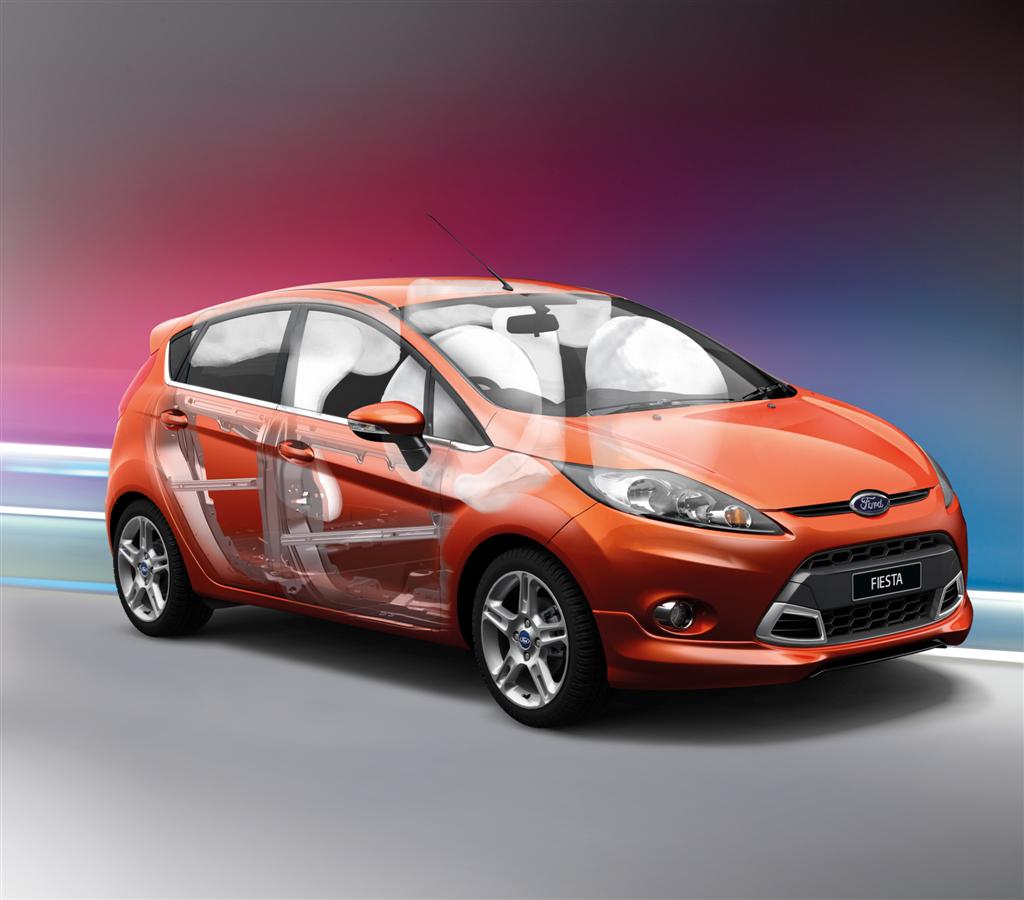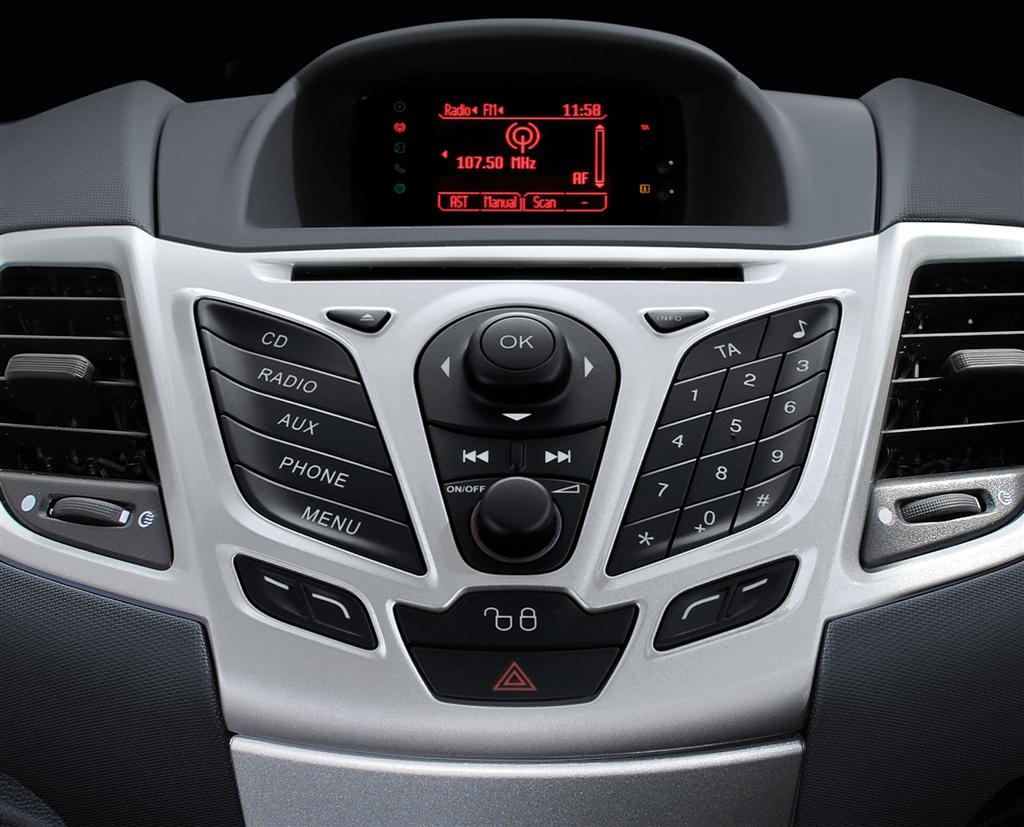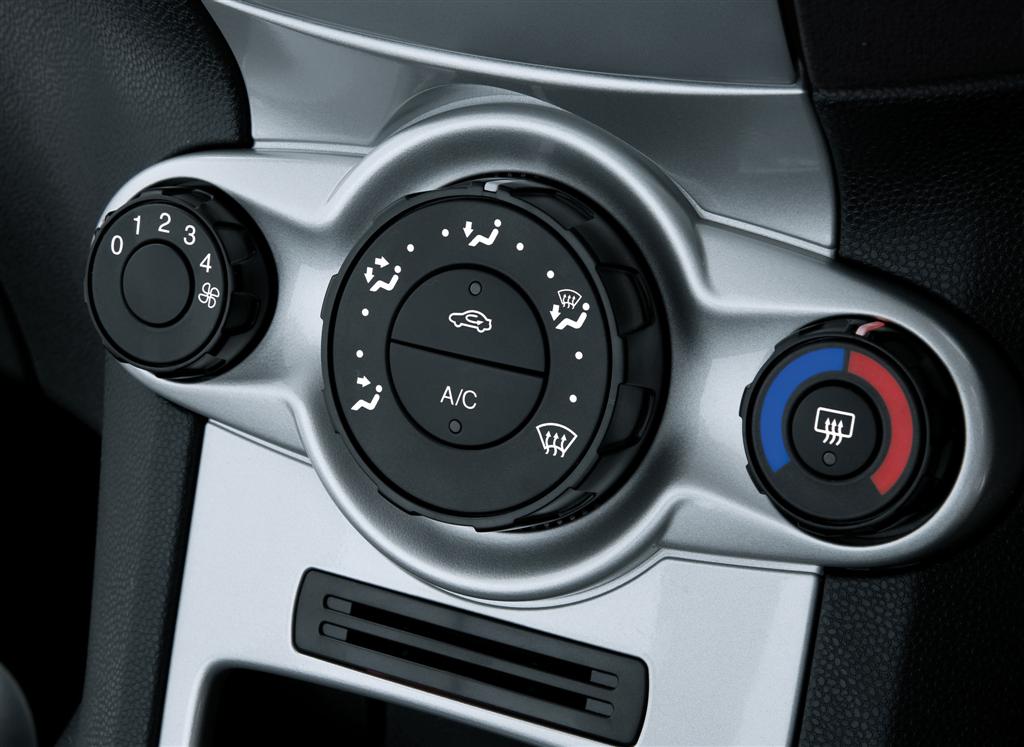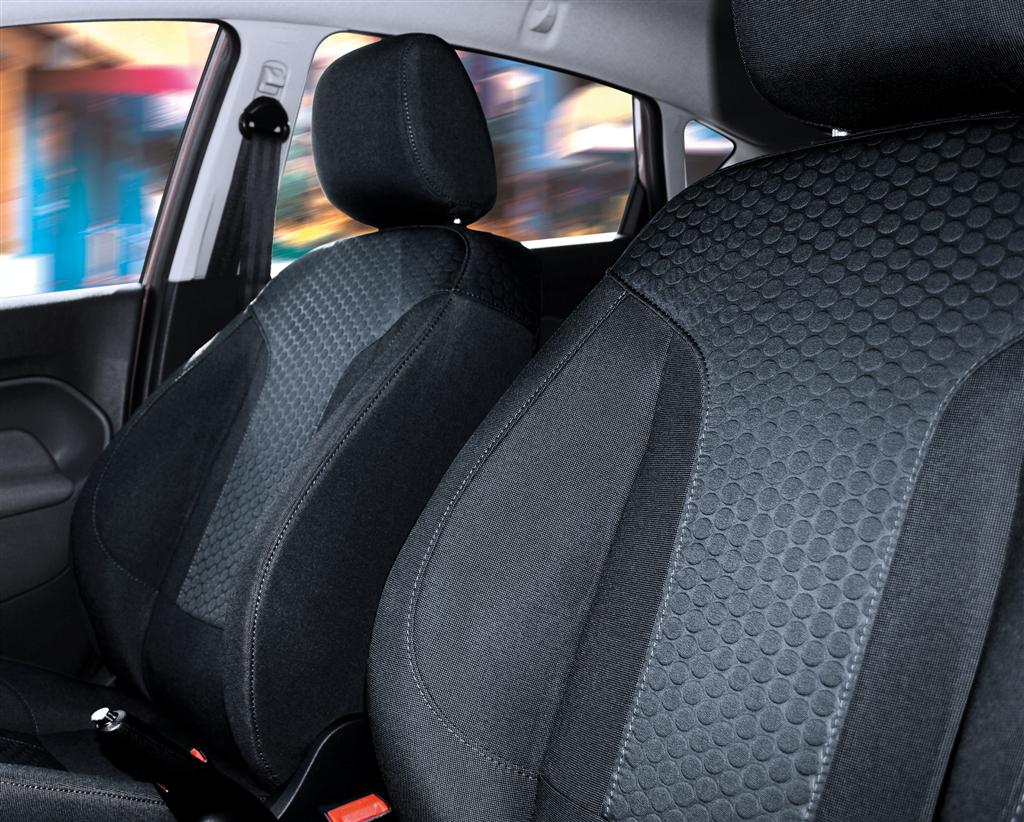 Source: Ford Media